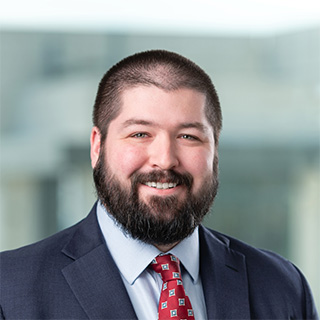 COLUMBIA, SC – Attorney Brett Bayne in MGC's Columbia office was named among the Top 25 South Carolina Attorneys in 2022 by Attorney Intel.
Bayne's practice focuses on general civil litigation defense including automobile negligence, premises liability, products liability and construction defects. He specializes in trial litigation and seeing cases through to verdict. Bayne received a Juris Doctor from the University of South Carolina and Bachelor of Arts from Baylor University. He is a member of the South Carolina Bar Association, Richland County Bar Association, Claims and Litigation Management Alliance, South Carolina Defense Trial Attorneys' Association, Defense Research Institute and American Board of Trial Advocates. Outside of the firm, Bayne teaches Trial Advocacy at the University of South Carolina School of Law and has served as the director and head coach of the USC School of Law Mock Trial Bar since 2013.
Attorney Intel is an online publication committed to providing comprehensive research and information related to law firms and legal industry. Each year, the organization develops an informed view of the top-performing attorneys and firms leading the industry.