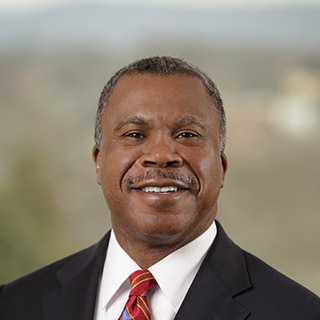 GREENVILLE, SC – Greenville attorney Vernon Dunbar was named in the 2023 class of Icons and Phenoms by South Carolina Lawyers Weekly. He was recognized as an "icon"—a senior leader of the legal community who has made their mark in the courtroom or the boardroom, in their law firms or legal departments, with community organizations and with local, state and national bar associations.
Vernon Dunbar has been in private practice focusing on insurance defense since 1995. He practices in State and Federal Courts, Trial and Appellate Courts and before state administrative agencies and boards. Vernon is also a certified mediator. He is a graduate of Furman University and the University of Virginia School of Law. Vernon is a member of the South Carolina Bar Association and the American Bar Association. He has been named to The Best Lawyers in America© since 2008 and Greenville Business Magazine's Legal Elite of the Upstate since 2017.
South Carolina Lawyers Weekly has been providing essential legal news, opinions and court decisions to its readers since 2001 and is a top source of legal information for practicing attorneys in the state. Lawyers Weekly covers all decisions issued by the South Carolina Supreme Court and the South Carolina Court of Appeals, in addition to the hundreds of rulings from state Circuit Court judges, U.S. District Court judges, 4th U.S. Circuit Court of Appeals judges and other state agencies.